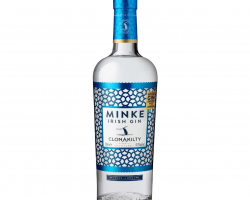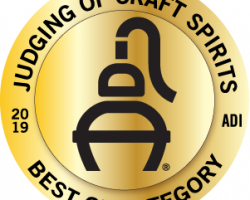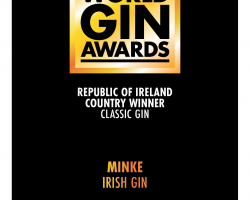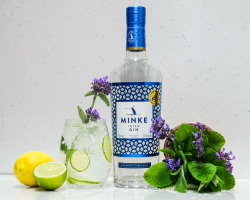 Minke Gin 70cl
€39.95
43.2% alc. / vol.
Inspired by the Minke Whale, the majestic creatures that swim wild off our Atlantic Ocean coastline. The same local coastline is home to the unique botanical that gives Minke Gin its distinct flavour profile.
Foraged by Hand
We climb the cliffs along our shoreline to sustainably harvest native Rock Samphire, only by hand and only in season. It's really worth the effort!
Amongst our Rock Samphire, we use other botanicals such as lavendar, citrus fruits, cardamom and lemon verbena. 
Minke Spirit
The base spirit used to make Minke Gin is derived from whey, produced from our 8th generation family farm near Galley Head Lighthouse (and other West Cork farms). This gives a unique velvety texture and mouthfeel to each delicious drop.
For Minke Gin we go full circle, grass to glass, harvesting nature at its best.
Palate
Nose: Crisp and dry
Taste: Fresh n' fruity, zesty, later the Rock Samphire from our local cliffs becomes prevalent with some green fennel-like notes.
Finish: Slightly salty with red peppercorn in the finish.
Serve
Serve Fill a Minke Glass with 4 large ice cubes, 1/3 Minke Gin and 2/3 Tonic.
Add two slices of lemon or lime and garnish with a mint leaf.
Enjoy!
Awards
Gold Medal, "Best Signature International Botanical gin" - American Distilling Institute 2019
Awarded "Best Classic Irish Gin" at the World Gin Awards 2023.